AGOSTINO DE MARI FOUNDATION
Our Library in its new headquarters (built in 2005) with its 80,000 volumes and publications, has a big problem: catalog and place the collected works.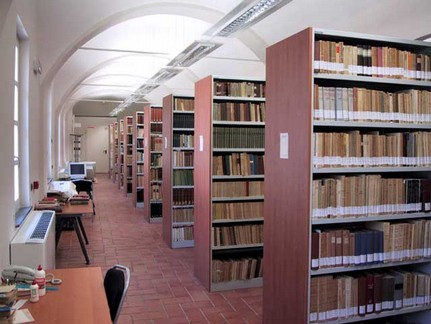 From the beginning there was an incessant commitment to realize it with our strength, but with
small results (cataloged and placed 2,000 books, approx.).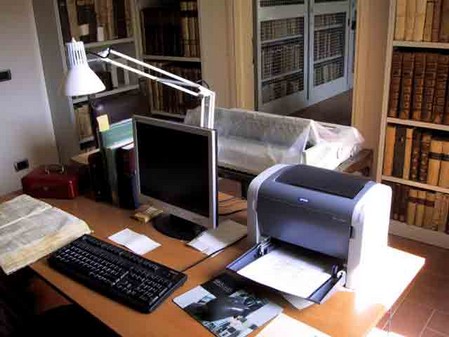 In 2008 came to the rescue DE MARI FOUNDATION

from Savona with his generous contributions.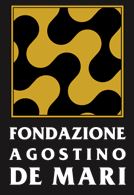 Also entered the field
Biblion of Turin
with his team of schedulers.
In 2011 the books filed and placed
were already about 10,000,
including all the Historical Fund
('500,' 600, '600,' 700, '800).

In 2018 - with our great gratitude - the collaboration of the
DE MARI FOUNDATION
restarted with the Library Informatization Project.
In October 2018 the
Biblion of Turin
began enthusiastically
the cataloging of the precious
PATRISTIC SECTION
Biblion's Scheduler (October 2018)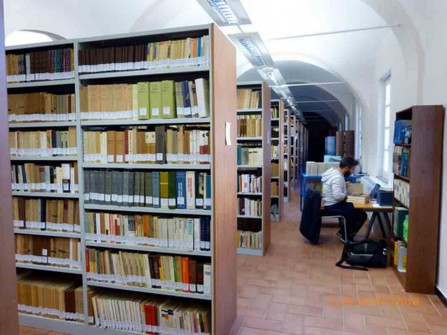 The proud of our Patristic Section, certainly is Migne
PATRES GRAECI E PATRES LATINI (The Greek and Latin Fathers)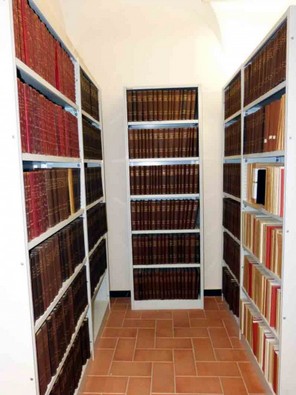 Another precious series
CORPVS CHRISTIANORVM SERIES GRAECA & SERIES LATINA
of the
BREPOLS of TURNHOUT
(Modern version of MIGNE with Microfiche
started in 1953 and not yet completed ...)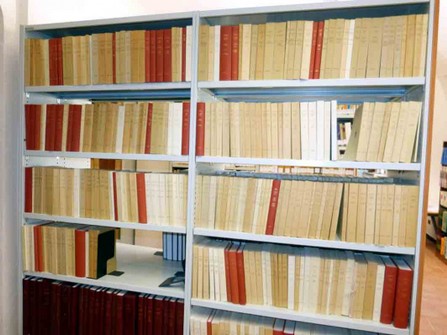 Other note series
SOURCES CHRÈTIENNES
the éditions du cerf
&

PATRISTIC TEXTS SERIES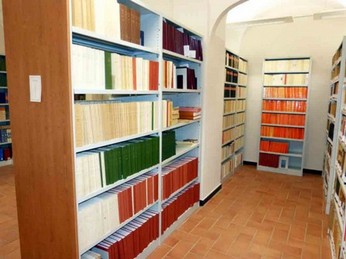 FILING AND PLACEMENT (first part)
Thanks to the contributions of the
De Mari Foundation
we have filed and placed
(also published on the internet)
2186 books
of the
Patristic Section.
We are counting these contributions to continue in order to complete the Patristic Section
and start others
precious Sections
such as
Holy Scripture, Liturgy, ....
Benedectine Abbey of Finalpia
is grateful to the
Agosino De Mari foundation
for
significant economic contribution provided in 2018 that allowed the cataloging of important library funds of the Monastic Library
Total Books recorded and placed as of 31 December 2018

12.155
Thanks to a renewed contribution of the
filing of the books of our library is resumed
At the end of 2018 there were just over 200 titles left to finish the
Patristic section. Finally on copletion of this part, we'll move on to a classic of the
Theological section
, the famous Dictionnaire de Théologie catholique (first half of the 20th century)
We will start, then the
Sacred Scripture section, where
our Abbot Romano Cecolin
(+2016) - for many years a teacher of Sacred Scripture - collected the texts that were most dear to him.
The cataloging will still be the work of the Biblion of Turin,
to which we have renewed our trust.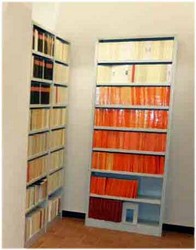 The patristic series (new city ed.), Currently filed,
has the characteristic reddish covers.
Dictionnaire de Thèologie catholique
di A. Vacant & E. Mangenot - E. Amann
(published in 30 vol. from 1923 to 1950)
 

Dictionnaire d'Archéologie Chrétienne et de Liturgie




di dom F. Cabrol & dom H. Leclerq

(published in 30 vol. from 1907 to 1953)

with the new (larger) labels

with labels (much smaller).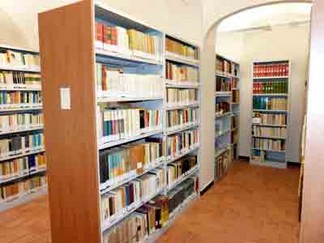 On the right side
A
of the shelves
of Sacred Scripture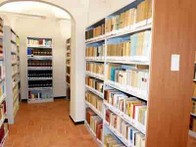 Here the books are already all with
the location label

Marco is labeling the top platform
of Holy Scripture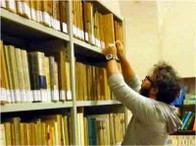 On the left side
B
of the
shelves of Holy Scripture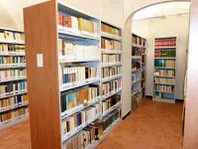 Here only 2/3 of the books 
are labeled
Choosing the appropriate location
from the self-adhesive label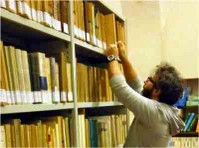 Books cataloged by Biblion from late May to late October 2019
Total books cataloged and placed in the library on 29 October 2019
13,910